Oct 2020: mQoL-Lab Competing for "Prix de l'Innovation" HUG/UNIGE
29 october 2020, 14ème Journée de l'Innovation (WEB), Centre de l'Innovation HUG. The QoL Lab contribution presented by Alexandre De Masi is titled "mQoL-Lab: Une Plateforme Flexible Pour Réaliser Des Études Sur La Santé Aidée Par Des Appareils Interactifs, Mobiles, Portables Et Omniprésents" (project description).
See also mQoL-Lab Research Publications for further details.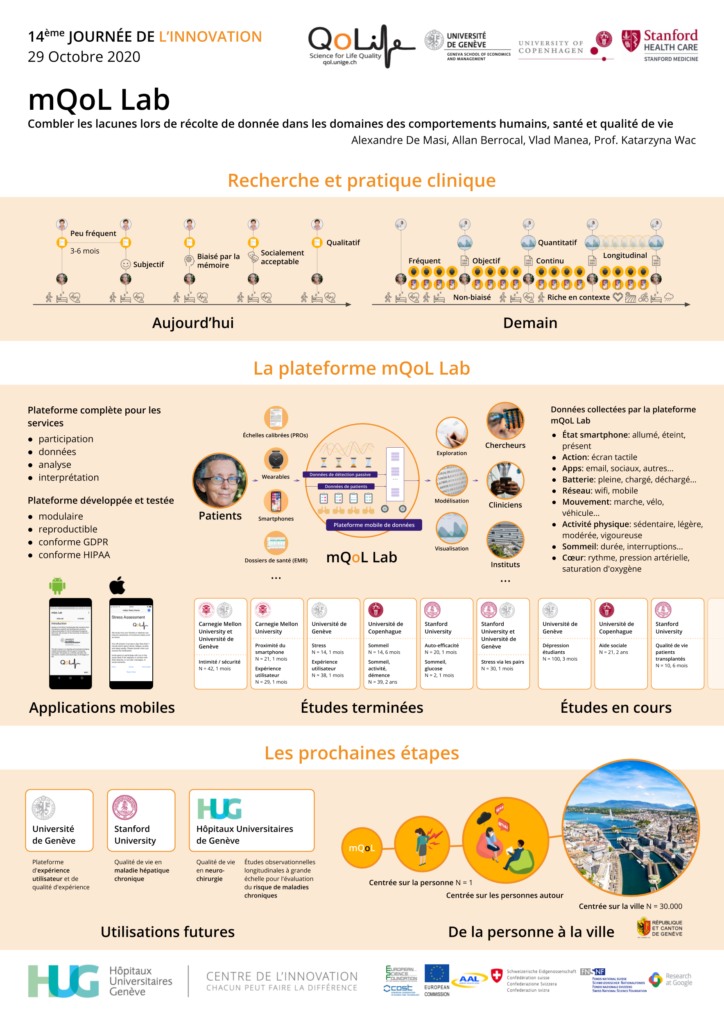 See also other talks given by the QoL group members here.