Jul 2023: Transdisciplinary Quality of Life Summer School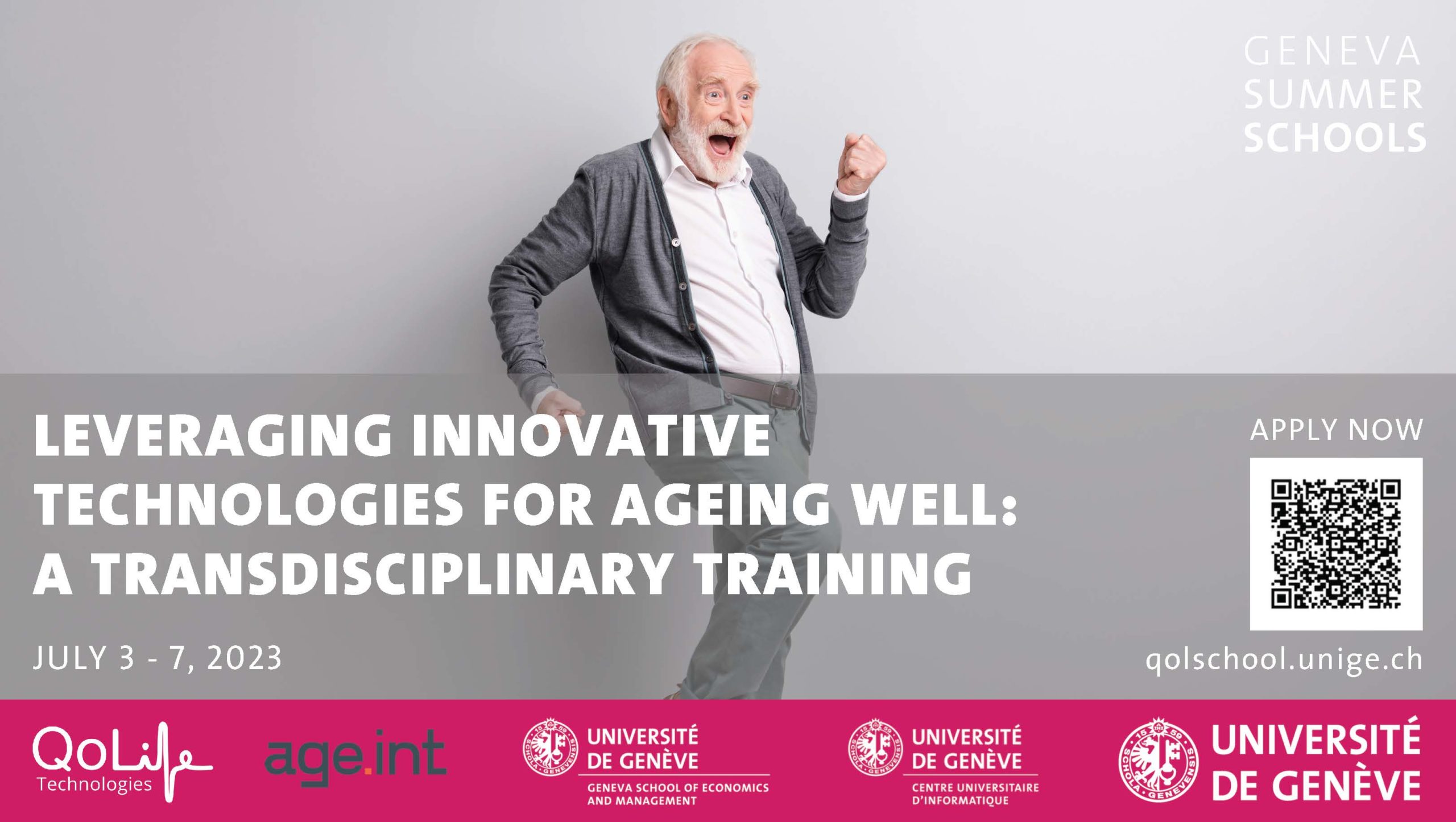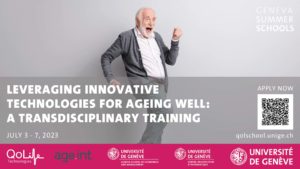 The QoL lab will hold the 2nd edition of the QoL Summer School entitled « Leveraging Innovative Technologies for Ageing Well: a Transdisciplinary Training »  from July 3-7, 2023 at the University of Geneva (UNIGE). It is part of the AGE-INT project, which aims to build Switzerland's international expertise around innovative solutions for an ageing society.
The course will be open to practitioners, care professionals, providers (e.g., start-up owners), advanced graduates, Bachelor/Master/PhD students, post-docs, junior researchers working or researching in the domain of the ageing population. As we seek to cultivate a transdisciplinary approach, the course is open to a broad range of disciplines and stakeholders (i.e. social sciences, health/life/medical sciences, environmental sciences, political sciences, computer science/engineering, law, …) with an interest in digital technologies and ageing. Students who complete the course may acquire 3 ECTS.
Participants will acquire a strong understanding of the opportunities and challenges related to assistive technologies for the ageing population and get valuable insights on the design, implementation and evaluation of these solutions. The classes will be given by international, national and local experts in the domain.
Check out the video teaser to get a glimpse of how amazing this experience can be
Fee: 100CHF (free for AGE-INT project members)
In 2023, our QoL school has been awarded a prestigious ThinkSwiss Summer School Scholarship – we will have US/Canadian students joining us supported by this program.
Interested? Apply here
For more information, don't hesitate to check the 2022 edition, and the 2023 edition at qolschool.unige.ch or contact katarzyna.wac@unige.ch.