Nov 2018: Can Data Decide Your Health?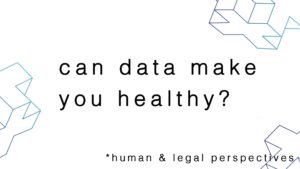 Future Healthcare? Human & IT & Legal Perspectives Seminar
How are healthcare technologies going to impact our society and relations? And what questions should we consider and discuss for the future, as the healthcare industry right now is changing dramatically?
What
Human and legal perspectives on the area, in the shape of short presentations from experts within the area of philosophy, IT and law, before a debate with the audience.
Vlad Manea will represent the IT aspects.
See also other talks given by the QoL group members here.